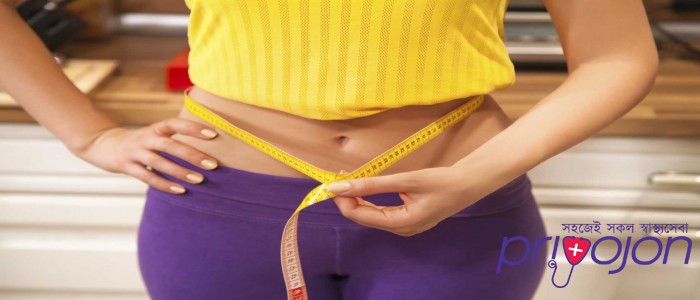 How to Manage Diabetes and Weight?
Eating well and maintaining a stable weight is particularly important for people with diabetes, so we figured that learning more about weight management was long overdue. Lowering waist measurement will help to improve your blood sugar control and reduce the risk of diabetes complications.

Do you need to lose weight?
Waist circumference can tell you if you need to lose weight, using the following guidelines:
Waist circumference measurements
White and black men should be below 94cm (37 inches)
Asian men should be below 90cm (35 inches)
White, black and Asian women should be below 80cm
Body Mass Index determines weight in relation to height. To learn more about your BMI please check our BMI calculator. If you are confused about your BMI, discuss it with your healthcare team.
Discuss weight management in the Weight Loss forum

How do you lose weight?
Motivation is the key in losing weight. Write down why you want to lose weight.
Stare at the challenges to time and budget head o, face them down and work around them.
If you need help in losing weight, your diabetes nurse, GP or dietician should be on hand to talk to you and help you.
Work out a healthy diet plan based around portion control, and control the calories
Set yourself clear long and short-term goals to achieve as you lose weight. Write it down, and stick to it. Hopefully by reading the forum perspectives and threads below, those who feel they need to lose weight can find encouragement and support.

What the community is saying about weight loss :
Fergus : I couldn't have done what you have done, cutting out all the main carbohydrates almost completely I would have found impossible to do for life but luckily for men, by testing before and after every meal I was able to slowly cut back and adjust the amount of carbs in every meal. So I can still enjoy small amounts of bread, rice and potatoes every day. As I have posted before I have lost a little over 4 stones and managed to come off the insulin treatment I was put on at diagnosis just by eating less food and making GI choices whereever possible.
Fergus : When I was diagnosed as T2 a couple of years ago I immediately stopped all sugars, sweets, sugary puddings, on the principle that it is easier to stop than reduce.
Fergus : Portion control. You may think that your portions are 'healthy', for a week weigh everything out so that you get to know visually what a 30gm portion is (or whatever portion you are aiming at). Every month or so do this again as our eyes sometimes deceive us!
Fergus : You are great at getting us to read labels I think I may be banned from supermarkets for commenting to my husband (rather loudly) have you seen what's in this!
Fergus : When you're losing weight, along with the body fat, you are also losing a lot of the toxins held in your body (the toxins are stored WITHIN the fat), so it's to be expected that you may feel a little down. It does pass, though.